Products and Services

In addition to powerhead modifications, Monty Racing, Inc. offers a variety of products and services. Some of these products and services may be included in a complete modification package or can be sold separately, depending on your needs.

Custom Porting:
A true Monty Racing specialty! All porting specifications were developed and tested by Monty Racing, Inc.

Finger Ports:
Adding of two additional intake ports to block and pistons.

Mill Heads:
Monty Racing will custom machine your cylinder heads to your specs or ours.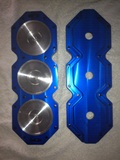 Intake Manifolds:
Increase your horsepower and/or MPH with Monty Racing developed and tested high flow intake manifolds for your 90 degree V4, V6 or V8. These are one of a kind!!

Dyno Service:
Available by the day or by the hour. See our Dyno Service page for more information.

Balancing:
Balancing of crankshaft, rods and pistons.
Flywheels:
Custom built flywheels.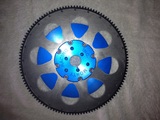 Wrist Pins:
High performance wrist pins at 98 grams for V4, V6 and V8 looper.

Also available:
Drag race carburetor conversions. Complete powerhead rebuilds. Boring Welding. Repairs. Flow bench work.
---